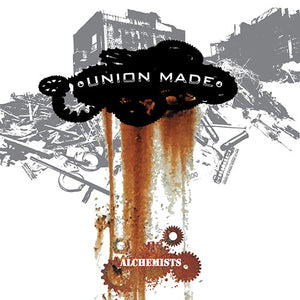 Union Made - Alchemists CD
Union Made unleash their highly-anticipated second full-length, delivering a sound and fury with brains that match the boots. With its members hailing from a lineage of bands like STREET TROOPERS and FATE 2 HATE, UNION MADE continue their legacy of Montreal street music and militancy.
CD version contains a bonus cover track unavailable on other formats.
FORMAT: CD
TRACKLIST:
01 Alchemists
02 Gear Up
03 Hand To Mouth
04 This Time Around
05 We Were There
06 Some Watch The Trains
07 No One Else To Blame
08 Holding Me Down
09 Troy
10 Trophies
11 With A Strength Of A Drowning Man
12 Injustice System