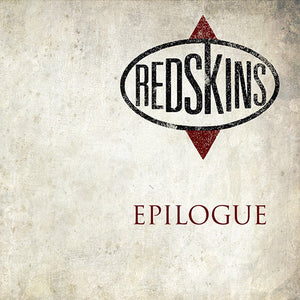 Redskins - Epilogue Digipack CD
The legendary Redskins were an early-80's sensation that garnered mainstream attention in England as well as inspiring a whole new generation of antifascist bands. This retrospective set collects early CNT Singles and demo material in a digipack of previously unreleased tracks, including material from the band when they were formerly known as 'No Swastikas'.
FORMAT: Digipack CD
TRACKLIST:
01 Peasant Army (CNT Single)
02 Lean On Me (CNT Single)
03 Unionize (CNT Single)
04 Lev Bronstein (CNT Single)
05 Keep On Keeping On (Demo)
06 It Can Be Done (Demo)
07 A Plateful Of Hateful (Demo)
08 Don't Talk To Me About Whether (Live)
09 Strike (No Swastikas)
10 Unamed (No Swastikas)
11 Stickies (No Swastikas)
BONUS: The digipack includes a hidden track unavailable on the digital version.