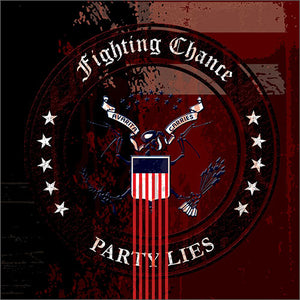 Fighting Chance - Party Lies 7" EP
With election-rigging in the US being at the forefront in the news at the time, FC issued this unabashedly anti-politician single. Three brand new exclusive tracks appear on translucent, blood-red vinyl, their first 7" single release. None of the tracks featured here will be found on any of their other releases.
NOTE: Some confusion persists with this release due to a digital version containing 4 remastered tracks from the single that was ORIGINALLY proposed... however, the track 'Blamed' - the real American skinhead anthem in the mix - can now ONLY be found on the single itself. When it's gone.... it's gone!
FORMAT: 7" EP
PRESSING INFO:
500 x red
TRACKLIST:
A1 Global Homicide
A2 Bullets
B1 Party Lies
B2 Blamed